Medusa's Makeup PRIMER "STICK IT"
Color: PRIMER
Description: Primer for Eyes & Lips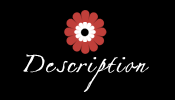 This is an all natural prifer for eye dust and eye shadow. It can be used on all skin tones.
Cruelty, Free, Vegan & Made in the USA
Dusk to Dawn Beauty LLC is proud to be an approved distributor for Medusa's Makeup.