Sweetpea & Fay Liquid Lipstick
Color: Heavens to Betsy

Description: Fun bright Peach shade with a completely opaque look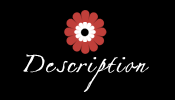 A J'Adore Les Levres tubes are VERY VERY pigmented. They glide on with a rich creamy texture and a soft French vanilla flavor. Lightly blot for a liquid lipstick look or build up for a more glossy shine. For best results, use just a pinch and apply with a lip brush for even and precise application. For a glossier look, add clear lip gloss after applying.
TUBE SIZE: 10.5 g
INGREDIENTS: pure Mica, Sericite, Titanium Dioxide, Iron Oxide, Tin Oxide, All Natural Beeswax, All Natural Carnauba Wax, Castor Oil, French Vanilla Flavor Oil, Olive Oil, Coconut Oil.
DUSK TO DAWN BEAUTY IS PROUD TO BE AN AUTHORIZED & APPROVED DISTRIBUTOR OF SWEETPEA & FAY COSMETICS PRODUCTS.