OCC-Obsessive Compulsive Cosmetics
Lip Tar "Ready to Wear"
100% Vegan and Cruelty Free
Color: HUSH

Description: Bridal Neutral Pink
Full Retail Size Tube (4ml)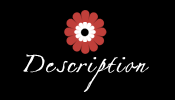 The original matte liguid lipstick, formulated for unrivaled pigment intensity and wear-time. Only the smallest amount off the newly included doe-foot applicator is needed for opaque coverage.
Made with Hemp oil for a finish that feels as good as it looks. Gluten-free. Silicone-Free. Synthetic preservative courtesy of Peppermint Oil, a natural antibacterial and antimicrobial alternative.
100 Vegan and cruelty free.
DUSK TO DAWN BEAUTY IS PROUD TO BE AN AUTHORIZED & APPROVED DISTRIBUTOR OF OBSESSIVE COMPULSIVE COSMETICS PRODUCTS.