MANIC PANIC AMPLIFIED CREAM HAIR COLOR
~Atomic Turquoise~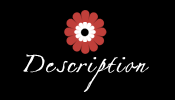 Ma Manic Panic Amplified Cream Hair Color
Color: Atomic Turquoise
Size: 4 fl. oz.

SEMI-PERMANENT HAIR COLOR. Manic Panic hair color is the best of its kind. Only superior ingredients guaranteed vegan are used. Experienced "Dyehards®" testify that NOTHING works like MANIC PANIC® HAIR COLOR. You have come to the right place for the richest, boldest, brightest, not to mention punkest hair color on the planet. MANIC PANIC® SEMI-PERMANENT HAIR COLOR contains no animal ingredients and is tested on celebrities, not animals.
DUSK TO DAWN BEAUTY LLC IS A PROUD, AUTHORIZED & APPROVED DISTRIBUTOR OF MANIC PANIC PRODUCTS!
Dusk to Dawn Beauty LLC is an approved & authorized distributor of Manic Panic products & proud to be part of their network!Dusk to Dawn Beauty LLC is an approved & authorized distributor of Manic Panic products & proud to be part of their network!DUSK TO